ACCOUNTING FOR SMALL BUSINESSES IS A TRIKATO SPECIALTY
Did you know that a large number of new micro and small businesses will cease their activities in the first three years? Fortunately, such statistics do not apply to Trikato's partners. Accounting for small businesses is our specialty, and the goal is to support entrepreneurs in doing business:
We help you compose your first invoices

We advise which tax payment is due where and when

We draw attention to tax risks

We help with registrations (employee registration, company registration, creation of user account for Tax and Customs Board, etc.)

We will explain how you can find useful information on the company's performance based on the balance sheet and income statement

With tax advice from us, you can keep your company expenses in control
We believe this is possible, the question is just how?
Our clients are start-ups, micro and small businesses* from a wide range of activities. Thanks to our long years of operation, we have a lot of knowledge about entrepreneurship, business, taxation and, of course, accounting, which we kindly share with our partners.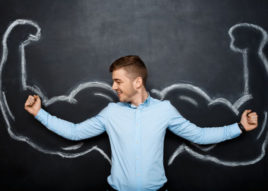 You will be kindly advised by our Chief Accountant and Business Advisor Tiina, who has been in business for almost 20 years, and therefore notices details that can go unnoticed at first. In our customers, we see partners with whom we find the best solutions together.
Accounting for a small company
Accounting for a small business is critical, especially for a start-up company. As the small company / start-up company is particularly vulnerable to financial difficulties, it has to control its costs.  That's why accounting has to be done correctly – accounting statements reflect the financial performance and financial position of the company. According to these statements the entrepreneur gets information , how to improve the situation and make it more profitable for the company. Therefore, it is important to choose a reliable partner who can be consulted every time and who has previous experience in the required areas.
● Trikato's partners have appreciated that we are quick, helpful, friendly and financially beneficial to their businesses.
● We are a member of the Estonian Taxpayers 'Union, the Estonian Accountants' Assembly and the Chamber of Commerce and Industry, and are therefore familiar with the latest legislative information concerning your company.
*Micro-enterprise – a private limited company whose characteristics at the balance sheet date correspond to all of the following: assets totaling up to 175,000 euros, liabilities are not greater than equity, one shareholder who is also a member of the management board and whose sales revenue is up to 50,000 euros in the accounting year.
Small Business – a company whose performance may exceed one of the following conditions at the balance sheet date of the financial year: assets totaling EUR 4,000,000, sales revenue of EUR 8,000,000, and average number of 50 employees during the year.
Medium-sized company – a company whose performance may exceed one of the following conditions at the balance sheet date of the financial year: assets totaling EUR 20,000,000, sales revenue EUR 40,000,000, and average number of 250 employees during the financial year.